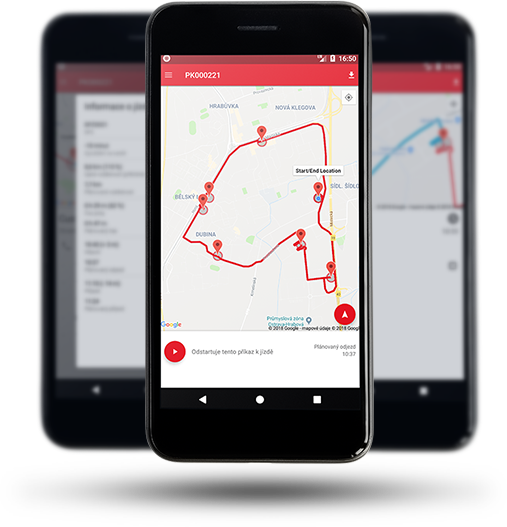 Nextis.Logistic.Mobile is an expansion of Nextis.Logistic module, which offers fully automatized track planning including their optimizations. More about module itself here.
Mobile app offers drivers fast and simple access to relevant informations about ride. Always includes whole distribution structure, from list of rides planned on stated day, from customers and documents to passed stuff.
To have whole delivery in your pocket means not only significant relief from driver working process but even simple driver replaceable  whenever it is possible to charge the driver with minimal or no knowledge of given distribution.
Within functionality stated on tle right side is matter of course even on safety and data protection
Complete preview of map tracking
Informations about the planned length and finish times
Car monitoring
Navigation to single Google Maps app customers
Overview of loading documents and their items
Article transfer confirmation
Full or partial payment of cash
Connection with the cash box
Work with customer maybe only around their physical address
Continuously available overview and statistics of drive trail
"Smart" notification – forgotten documents, customers omission, phone location
Entire communication immediately transferred to IS Nextis
The offline work option