Hardware, software and network solutions
In addition to software development and sales, we also work with leading hardware manufacturers such as Cisco, HPE, HP, Juniper, IBM, Lenovo, and many others. We also gained a lot of valuable experience in the supply of information technology and hardware for large European institutions. As a result, we can offer our customers a wide range of products and services.
Plánování a optimalizace tras.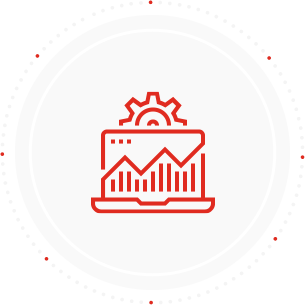 Desktops, laptops, components, peripherals, cables, accessories and much more.
Plánování a optimalizace tras.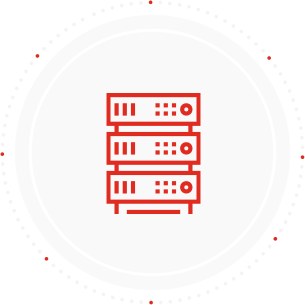 Server solutions of all brands. We will be happy to help you with implementation and provide software and hardware support.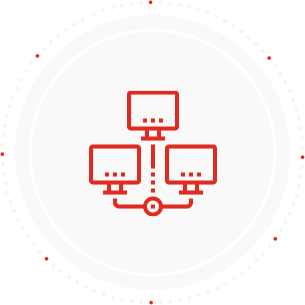 Everything from cables to world-class switches. We will be happy to help you with implementation and provide software and hardware support.
Plánování a optimalizace tras.
We also run our own data center in Ostrava, hosting our Nextis information system. This allows our customers to access our products without building an expensive proprietary server infrastructure, and at the same time they can always connect wherever they are. The data center where our servers are located is protected against power outages by redundancy of all elements, including separate data lines.

VoIP stands for Voice over Internet Protocol. It is a modern service that uses the Internet to make calls. Customers do not know anything, because calls are standard, with every customer receiving a regular phone number and making calls from regular desktop phones, even from a desktop, laptop, tablet, and smartphone.
Together with 3CX VOIP PBX and Yealink phones we are able to offer you a complete VOIP solution tailored to your company.
In addition to reducing the cost of your phone, you will also receive additional benefits
Recording phone calls (WAV format)
Connect remote locations (using 3CX Session Border Controller)
Connect mobile workers (with 3CX Phone app (Android, iOS support)
Software client for MS Windows
CallCentrum function (call queues) with possibility of logging in / out of active callcentre agents)
Distribution of calls between agents (7 different algorithms for fair distribution of incoming calls)
Calendar setting
LCR automatic selection (cheapest routes for outgoing calls)
Easy configuration of multilevel automatic operator's IVR
Support for receiving faxes
Automatically send voice mail to email
Executive functions (enter a call, listen to a call, whisper into a call)
Statistics (Detailed statistics of call center usage, utilization of individual operators etc.)

Clear administration WebGUI interface

Creating custom applications (using 3CX Call Flow Designer)
Automatic configuration backup
Customers using the Nextis information system have the option to link their 3CX PBX directly to the information system.
These functions are integrated
Real-time display of traffic directly in the application

Automatic opening of the customer's card according to the caller's number (Operator sees the payables, receivables, orders before picking up the call)
One-click dialing (Conveniently dials via the contact center)
List of calls (List of received, outgoing and missed calls directly in the application. The operator does not only see the phone numbers, but if the number is stored in the system, he can see which customer has called)
Redirect calls options

Listen to a call directly from the app

Callback to individual queues (Application automatically calls back to missed calls)
Přenos kontaktů z IS do 3CX (Automatický přenos kontaktů z adresních karet IS Nextis do telefonního seznam 3CX)
In addition to developing our own Nextis information system for Nextis Logistic auto parts and logistics software, we are also distributors of many other software products. In our portfolio you can find common office SW, information systems, operating systems, but also special SW for forensic experts.
Operation systems

Information systems

Office software
Backup and restoration software
Forensic software
We have experience with very individual requirements of our clients and therefore we are able to deliver virtually any SW on the market. You can find an overview of our partners in the partners section.
Everything has gone through our hands, from addons to combat simulators to suspect face recognition software. Feel free to contact us with your request for any unusual software.
We have been supplying Cisco products to our customers for many years. We will be pleased to advise you on the selection of a suitable and correct solution as well as its subsequent integration. The vast majority of Cisco products are offered at significantly lower prices than our competitors.
Purchase of older Cisco products
Are your old Cisco products out of service or do you need to upgrade them? The old equipment must be taken to disposal and paid for. We will arrange for you a free pick-up and purchase of some types of used Cisco devices and we will help you choose their correct replacement.
Since 2011, we have supplied countless network equipment primarily for state institutions. Our customers are also private companies. From small small business switches to VOIP phones to backbone elements to datacenters. With us you choose.
We will be happy to send you an overview of references upon request.
If you are interested, please contact us and we will prepare an offer for you.