design premium
POSSIBILITIES OF GRAPHIC ADJUSTMENTS
The PREMIUM variant allows you to search for an e-shop according to the customer's requirements. The individual style of graphics is implemented using cascading CSS styles. Thanks to this, it is possible to differentiate more from the competition and thus underline the uniform visual style of the company.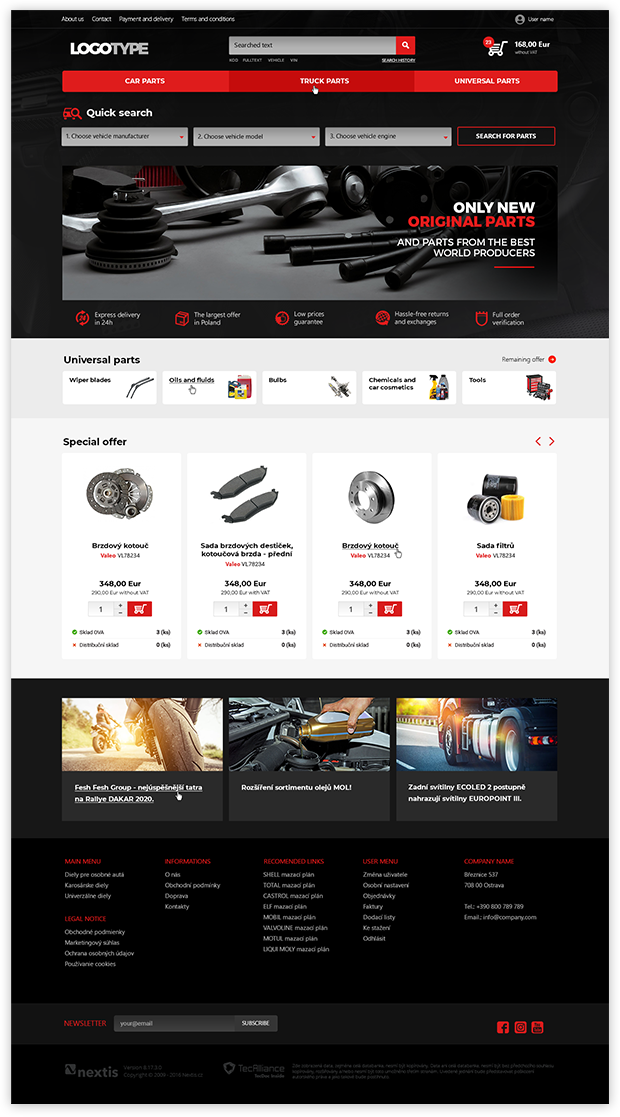 The premium version offers the possibility of graphical editing of individual modules (smart search, menu, quick search, favorite categories, text news). With the "favorite categories" module, it is possible to combine any amount of them and adjust their appearance (dimensions, arrangement, etc.) according to the customer's requirements.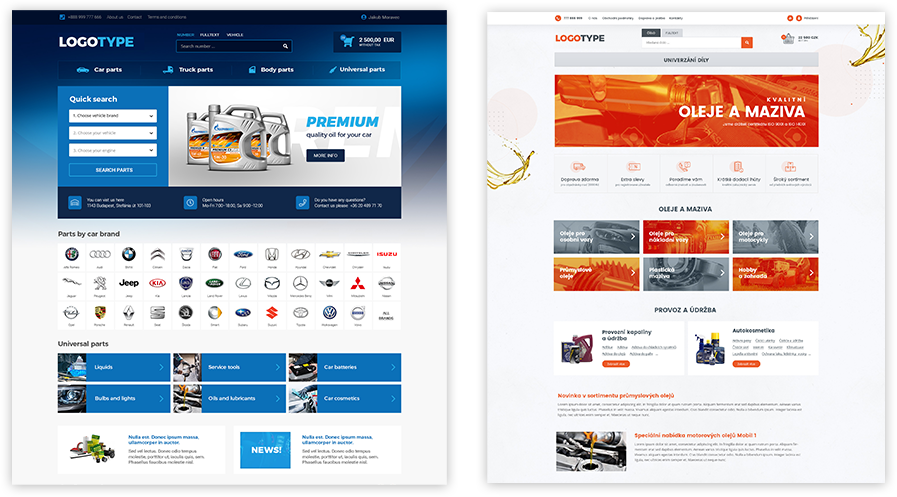 Options for modifying the appearance of the
infobox with the vehicle
the left menu of categories
the module with content filtering
product cards (delivery times, parameters, etc.)
breadcrumb navigation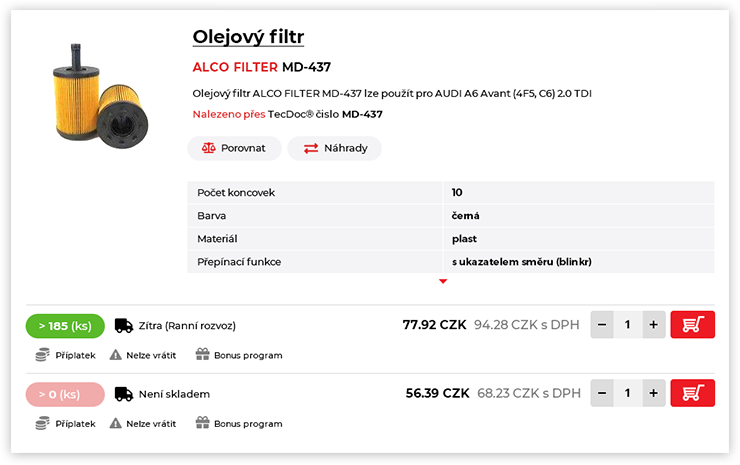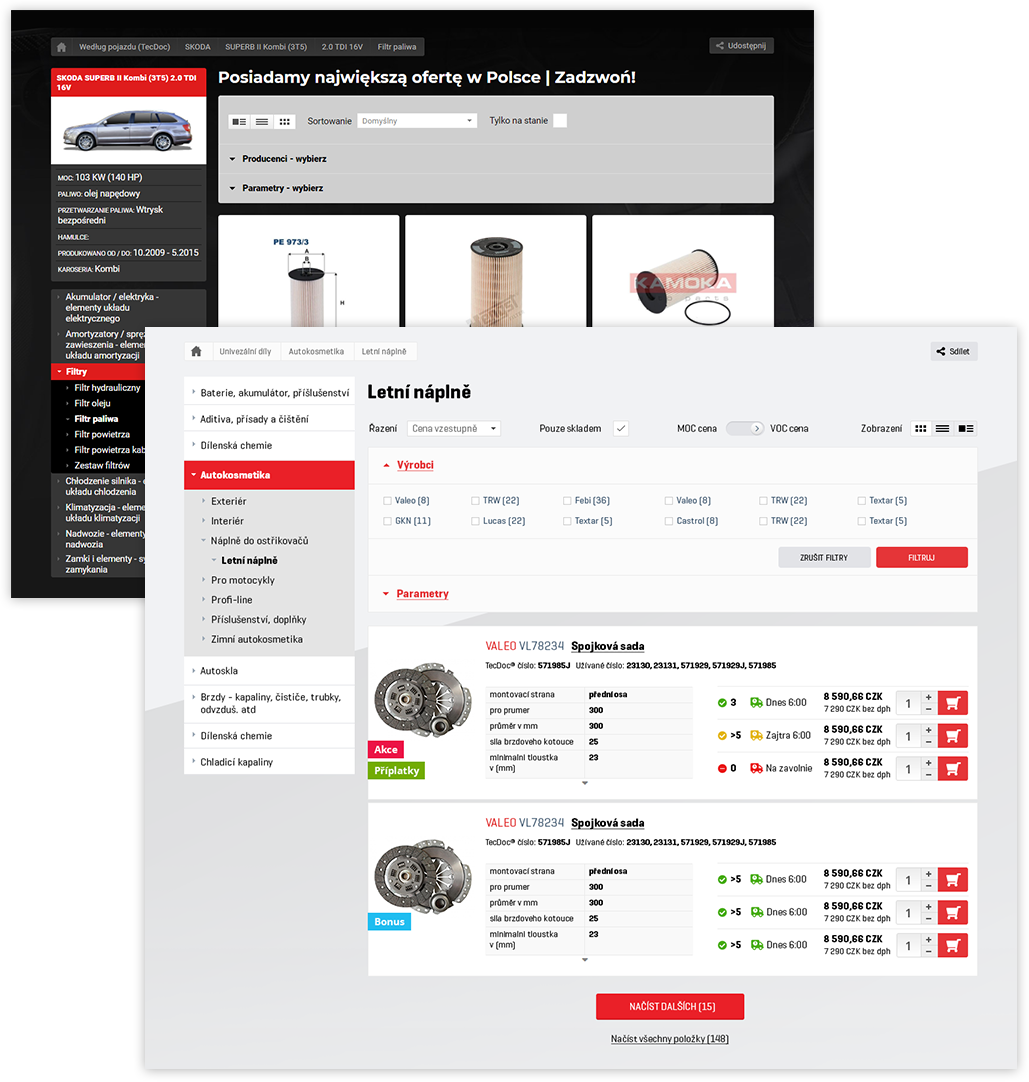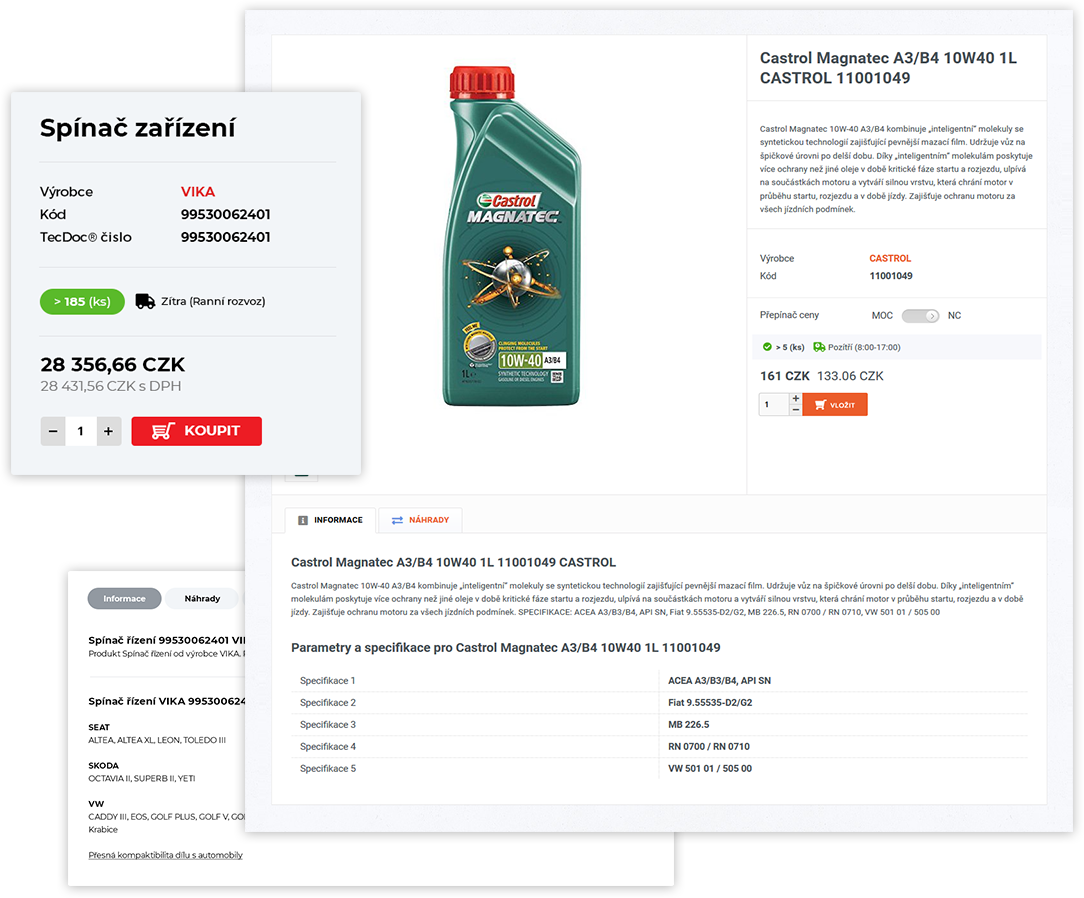 Product detail offers the possibility of editing the panel with information such as name, description, availability and adding the product to the cart with the option to highlight preferred data. It is also possible to edit the tabs of other menus and the typography of the content.
As in other parts of the e-shop, it is also possible to customize the appearance of the graphics in the shopping cart by changing the typography, coloring and design of the controls.